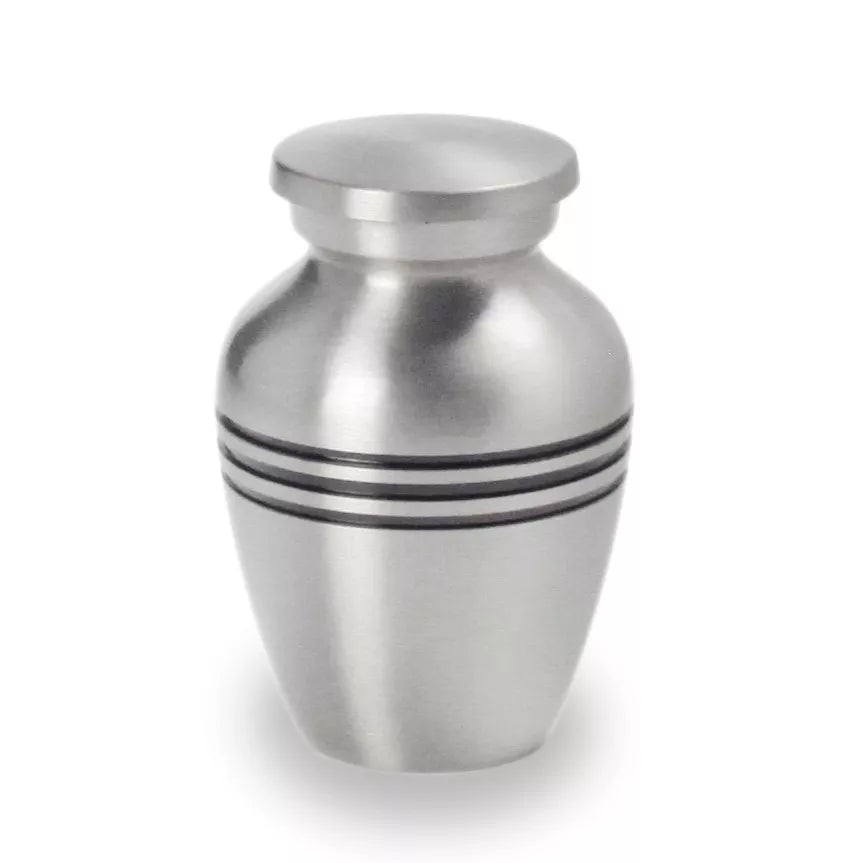 Brass mini urn - silver with black stripes
Voor 16:00 besteld, morgen in huis!
The silver-colored brass mini urn with a design of black stripes
Specifications
- Size: 68 × 45 × 65 mm
- Weight: 40 g

We also offer you the possibility to have your product engraved. The laser engraving will be designed and placed with the highest quality by our engraver/laser expert.